Standard of butterfly valve:

Device for regulating or cutting off medium in pipeline.
Suitable for hand lever, worm gear, electric and pneumatic control.
Design and manufacturing standards in line with GB/T12238.
Pressure test conforms to GB/T13927.
Structure length is GB/T12221.
Side flange standard conforms to GB/T17241.6.

Specification of Butterfly valve:
Fluid medium: water, oil, gas
Using temperature: -10 ~ 150
Applicable pressure: PN1.0 ~ 1.6MPa
Applicable size: DN50 ~ DN200
Connection: Wafer
Connection standard: GBANSIDINAPIISOBS

Material of Butterfly valve:
Body: Plastic PVC
Seat: Rubber, PTFE
Disc: Plastic
Note: all components can be selected according to the actual conditions of different materials.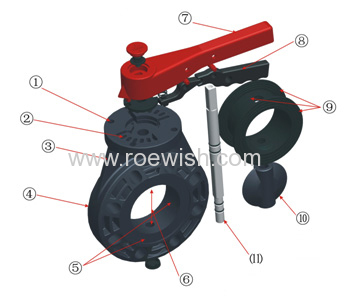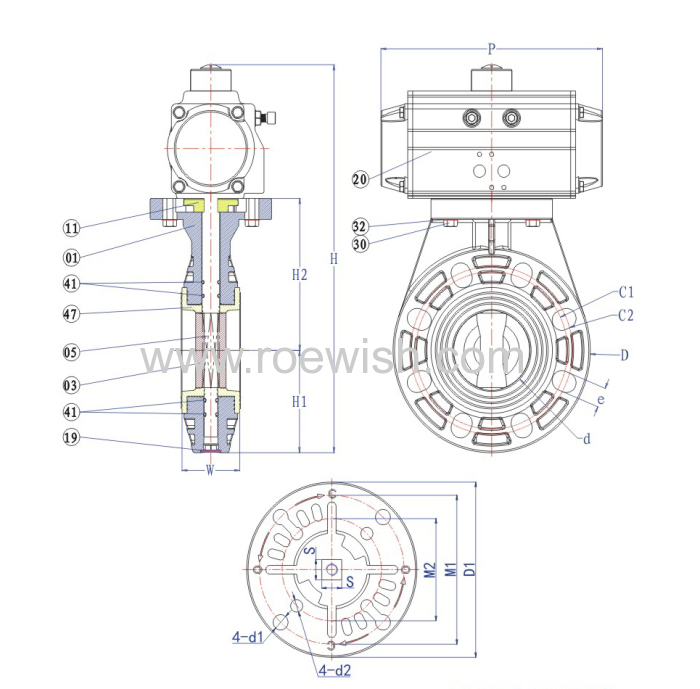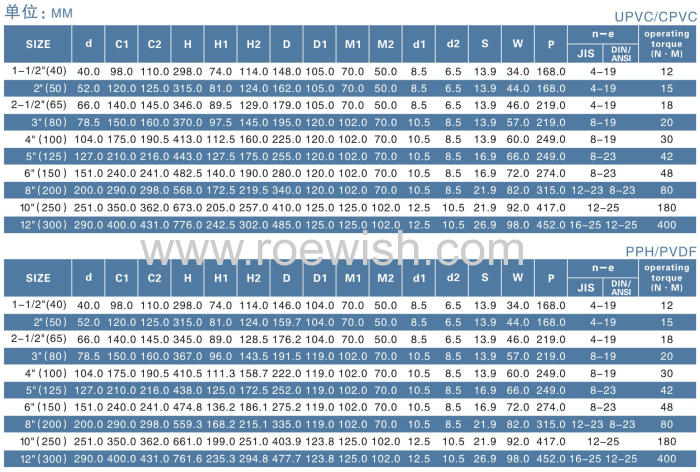 Roewish specializes in manufacturing kinds of valves and actuators. Our goal was to establish Roewish as the high performance company. Throughout our history Roewish has earned a reputation of excellence by creating products of superior value and quality, providing personalized customer service and on-time delivery. The key ingredient has always been a fully integrated product line innovatively engineered to meet the real needs of the process industry.