Efficacy : Anti-Itching.
ICID Name : Phaseolus Radiatus Seed Extract

Germinated Mung Bean
t
Mung bean contains abundant vitamin C.
t
Mung bean promotes collagen to prevent aging.
t
Mung bean shows soothing efficacy from damage of ultra violet, skin trouble, and sebum control.
Composition of Mung Bean



Anti-irritant Mechanism & Efficacy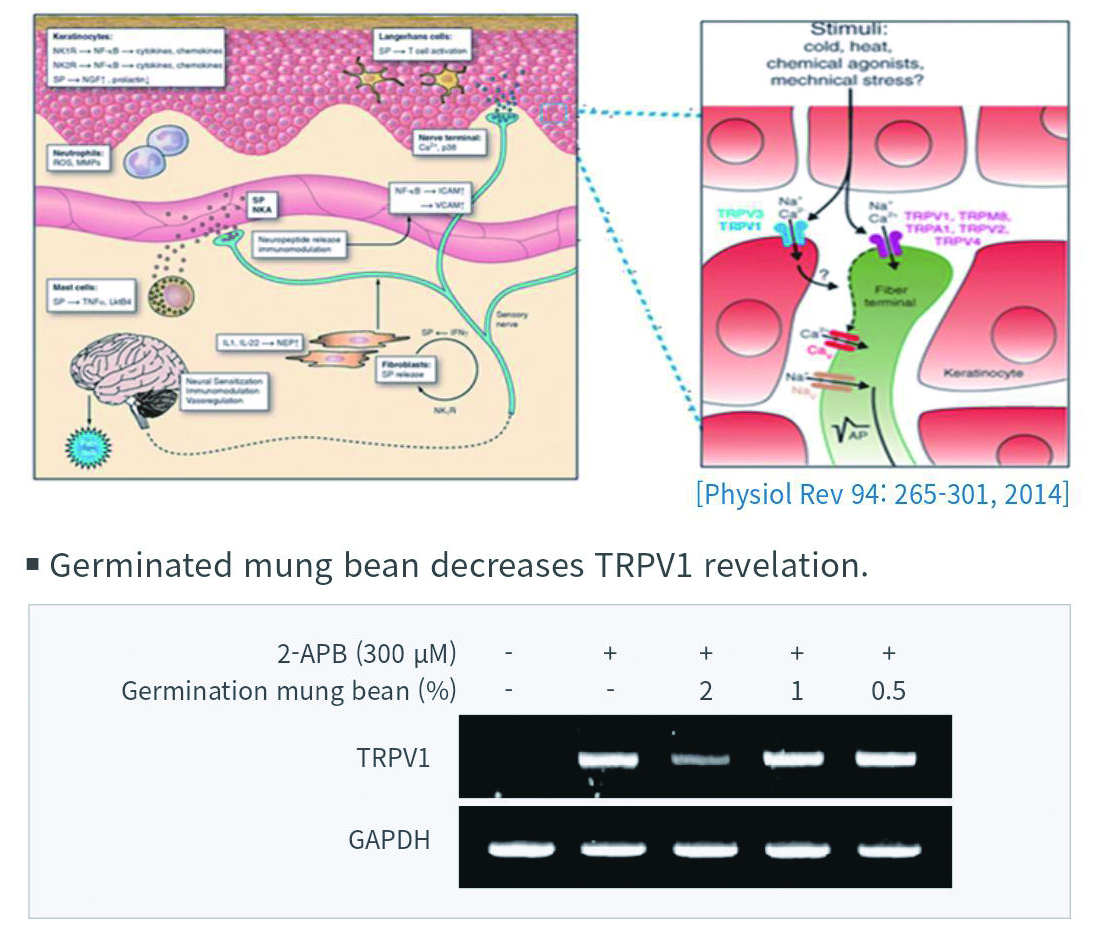 Inhibition of Artificially Induce Skin Flush





Anti-Inflammatory Efficacy of Mung Bean

Reduction of NO (Nitric Oxide) production



Reduction of Inflammation-Mediating Cytokines



Cell Proliferation Efficacy

Strong cell proliferation efficacy after germination.



Marketing Point
t
Natural material with cooling property to decrease skin fever to control sebum.
t
Anti-inflammation efficacy by inhibition of TNF-α expression.
t
TRPV1 revelation to anti-irritant efficacy.
Welcome to the place where beauty begins!
We hope you enjoy with our information.

CoSeedBioPharm Co., Ltd. specializes in developing and supplying a wide variety of cosmetic materials based on animal and plant extracts using in cosmetic formulations. Virtually unlimited selections of innovative plant extracts create our product philosophy.

No matter how exotic it is, we are able to meet any requirement of the cosmetic materials based on plant extracts in custom-tailored formats and quantities.
We have creative and professional mind toward our products. Also, we are committed to finding customized and innovative solutions for all ideas of our customers.