ICID Name : Centella Asiatica Extract, Aspergillus Ferment

Centella


Centella is called Healing Plant (plant healing diseases) or Tiger Plant in Korea because legend says that a tiger rolled over this plant when it was wounded and its wound was cured.

Skin physiological activity based on the traditional Indian medicine (Aura Veda).
1. Relief of inflammation including acne or pimples.
2. Improving resilience and tightening pores by accelerating the synthesis of collagen.
3. Wrinkle decline by superior activity helping cell proliferation.
4. Preventing the penetration of harmful substances, wound healing and acceleration of
blood circulation. Skin physiological activity based on the traditional Indian medicine (Aura
Veda).

Main substance helping to heal wounds


Restoring skin by generating collagen, elastin and new vascular tissues around by stimulating fibroblasts.

Method for making Shindari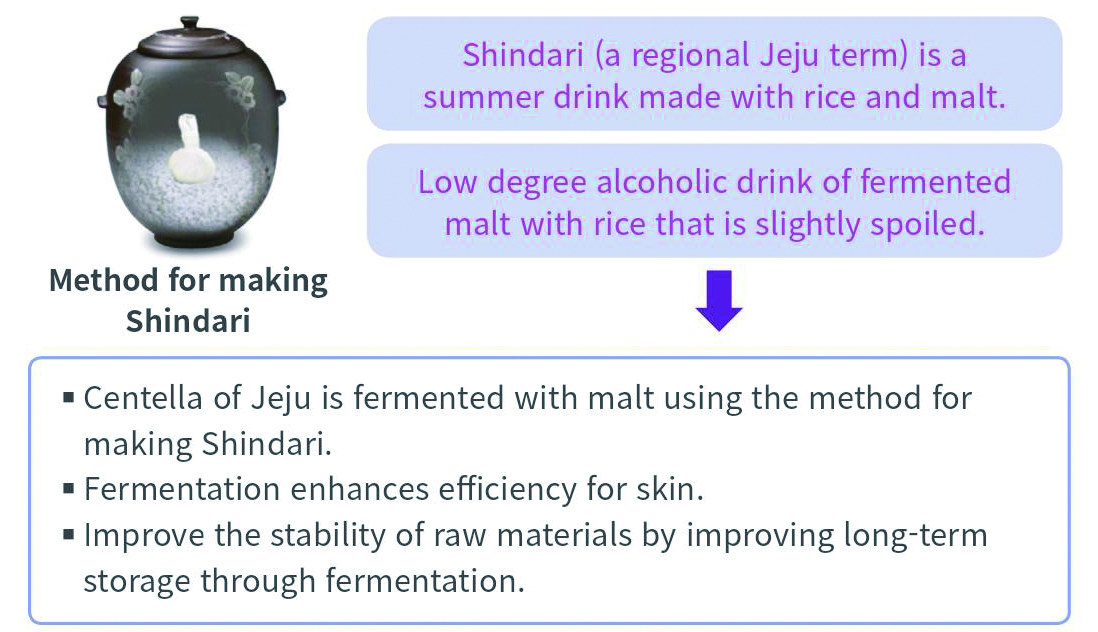 Fermented Centella accelerates the growth of skin cells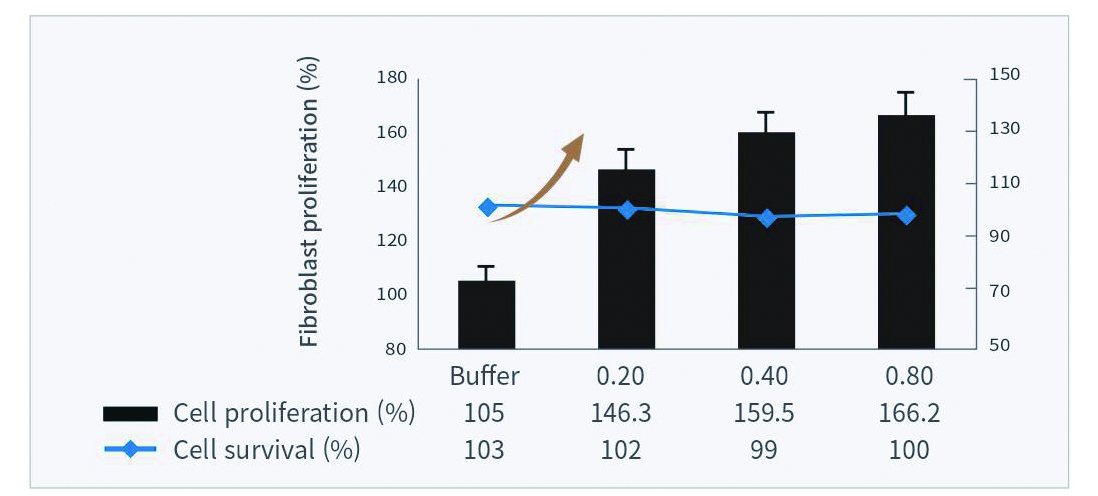 Fermented Centella was added to skin cells forming the dermal layer and cell proliferation was measured. The test group showed superior effect for proliferating skin cells at 46.3% (0.2% applied), 59.5% (0.4%), and 66.2% (0.8% applied) as compared to the control group (Buffer).

Marketing Point
Various kinds of activities of Centella using traditional fermentation techniques, facilitate the development of diverse kinds of external applications for the skin.




Dosage
Above 2%.


Welcome to the place where beauty begins!
We hope you enjoy with our information.

CoSeedBioPharm Co., Ltd. specializes in developing and supplying a wide variety of cosmetic materials based on animal and plant extracts using in cosmetic formulations. Virtually unlimited selections of innovative plant extracts create our product philosophy.

No matter how exotic it is, we are able to meet any requirement of the cosmetic materials based on plant extracts in custom-tailored formats and quantities.
We have creative and professional mind toward our products. Also, we are committed to finding customized and innovative solutions for all ideas of our customers.