Unmanned Survey Boat and Surface Vehicle Hydrographic Survey for Surveying Equipment and Instrument Manufacturer from China.
Hydrographic Survey USV007 Advantage Functions:
1.Hull module
Trimaran design shape with portable size
Kevlar&carbon high-strength composite
Propellers with ducted design and protective shield
Remote video and obtacle avoidance
2.Sounding module
Professional HD-MAX sounding module range from 0.15~300m
Digital and simulative echo signals combined
Independent HiMAX software available for collecting,guiding and post-processing
3.Application
Underwater topographic survey
Underwater landscape survey
Hydrographic survey
Water quality monitoring
tttttt
Model No.
ttt
HV-USV007
ttttttt
Hull Parameter
ttttttt
Dimensions
ttt
1800x840x480mm
ttttttt
Weight
ttt
30KG
ttttttt
Hull material
ttt
Kevlar & Carbon fiber high-strength composite
ttttttt
Boat Shape
ttt
Trimaran designed,low barycenter,small resistance,stable sailing
ttttttt
Anti-wave &wind
ttt
5th wind level and 3rd wave level
ttttttt
Power and electrical parameter
ttttttt
Battery endurance
ttt
6hours at 2m/s
ttttttt
Top speed
ttt
3.5m/s
ttttttt
Propulsion
ttt
Brushless DC outdrivers
ttttttt
Propeller Type
ttt
one primary and two assistant propellers with ducted design
ttttttt
Direction control
ttt
veering without steering engine and sailing reverseky
ttttttt
Safety Guarantee
ttttttt
Obstacle-avoiding
ttt
Automatic ultrasonic obstacle-avoiding
ttttttt
Video
ttt
Transmission in real-time
ttttttt
Auto-return
ttt
Auto-return while low battery or dropped signal
ttttttt
Ashore Base
ttttttt
Operating system
ttt
Supporting Windows and Android
ttttttt
Communicating mode
ttt
RF point to point in real-time
ttttttt
Transmission distance
ttt
Wireless bridge 2KM(5KM,10KM,15KM optional)
ttttttt
Navigation Mode
ttt
Manual or autopilot,switchover at any time
ttttttt
Intelligent Controller
ttttttt
Communication Mode
ttt
RF point to point in real-time
ttttttt
Reacting distance
ttt
2KM
ttttttt
Waterproof
ttt
IP65
ttttttt
Function
ttt
work mode switch in real-time,basic information display of USV in real-time
ttttttt
velocity and direction control of USV.
ttttttt
Sounding Performance
ttttttt
Work Frequency
ttt
200Khz
ttttttt
Beam Angle
ttt
5°±0.5°
ttttttt
Sounding range
ttt
0.15m~300m
ttttttt
Sounding resolution
ttt
1cm±0.1,1cm depth resolution
ttttttt
Location Accuracy
ttttttt
RTK
ttt
Horizontal :±8mm+1ppm RMS Vertical :±15mm+1ppm RMS
ttttttt
Beacon (optional)
ttt
0.5m
ttttttt
SBAS
ttt
1.0m CEP
ttt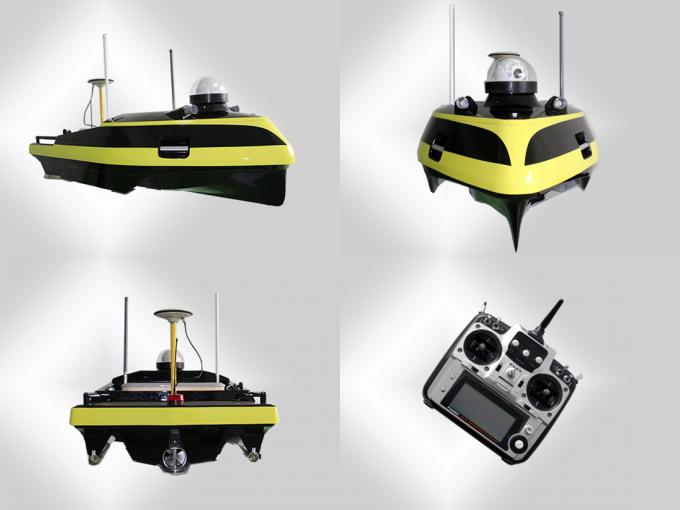 Unmanned Surface Vehicle
Unmanned Surface Vessel
Autonomous Underwater Vehicle
Autonomous Surface Vehicles
Unmanned Survey Boat
Unmanned Surface Boat
Hydrographic Survey
Marine Drone
Autonomous Hydrographic Survey Vehicle
Underwater Drone
Autonomous drone
Oceanographic Survey Ships
Remote Control Boat
Underwater ROV
Hydrographic Survey Vessel
Oceanographic Survey Vessels
Measurements Boat
Hydrographic Survey Boat
Topographic Survey Boat
Survey Measuring Boat
Hawkvine International Company is a global community of security practitioners, each of whom has a role in the protection of assets - people, property, and information. Hawkvine was founded in August 2011 to provide a professional, reliable, bespoke security service to the private and corporate sector. We have come a long way since then, becoming a full-fledged Facility Management company, but we remain active in Security Services through expansion and growth.
Security services are all about making our clients feel safe. We do this by tailoring our solutions to protect and safeguard the property and people who work or visit our clients. We know how important a feeling of security is for your business and populace, and that's why we make sure to provide that feeling all the time, every day.
Hawkvine has established ISO9001 quality management system and ISO14001 Environment management system at an earlier stage and approved as a Hi-Tech enterprise and a software certificated company. For service providers, concerns include the risks associated with increases in fraud as well as virtualization, decentralization and critical infrastructure. However, threats such as malware and ransomware can affect businesses of any size while end-point vulnerabilities are resulting in a rise in mobile and Internet device malware and device pirating. Our mission is to pioneer in such industries as anti-terrorism, rescue, and public security and to be the world-class supplier and system integrator of electronic equipment in such sectors.
Adhering to the systematic concept of developing technology, self-improving, committing to application and striving for the best, Hawkvine focus on the research of future core technologies in search and security and anti-terrorism, automobile security, mapping, photography and other fields, and the research in the applications which has high strategic and further impact on the whole Chongqing society and even the national development. Our members represent virtually every industry in the public and private sectors, and organizations of all sizes. From entry-level managers to CSOs to CEOs, from security veterans to consultants and those transitioning from law enforcement or the military, the Hawkvine community is global and diverse.
Our clients include rail network operators, market leaders in construction, commerce, heavy industry, manufacturing and distribution, national utility suppliers, multinational corporations, educational and health providers, and government agencies. We also support small and medium size businesses and are highly active in our local community. The products we supply include:
Drone:Agricultural drone,Photography Drone,Mapping Drone and accessories.
Security product :Anti-Drone Gun,Anti-drone Jammer,Anti-Drone System,Radar Detector and others product.
Night version instrument:Night Version Camera,Thermal Camera,Thermal Imager,Explosion Proof Camera,Smart and Network camera.
Mapping series:Total Station,GNSS Receiver,GNSS antenna,GNSS OEM Board,Mobile GIS Etc.
We also offer 3D printer,3D Scanner,3D Printing Filament.
What makes us unique is our persistent drive for service excellence. We are also focused on training our people to perform in a superior way. We have developed knowledge and processes over the years to fine-tune every single aspect of this area. And finally, we consistently create new systems and technology to reach excellence day in, day out. No other organization possesses the vast array of knowledge, expertise, and experience. To discuss ways in which Hawkvine Security could help secure you or your business, please contact us.