Veterinary Chiropractic Veterinary Surgical Laser
Laser therapy uses light to favor and accelerate the body's natural healing processes. The laser beam is moved over the skin so that the light energy penetrates the tissue where it interacts with various molecules (chromophores) that cause different biological effects. It produces a photochemical, photothermal and photomechanical effect.. Laser therapy can be a complementary and effective treatment solution for all kinds of animals.
Cherylas offer high power density 30watts with portable size….
Why is power so important?
If wavelength determines a laser energy's depth of penetration then power determines it's saturation at the targeted depth. It would be a mistake to consider one without the other. Power (Watts) is the number of photons of radiation you can deliver per unit time. The energy deposited (Joules) is the accumulation of these photons over time (1 Watt=1 Joule per 1 second). By starting out with more Watts at the surface, more will penetrate to desired depth.
For an illustration, consider the following:
1 Watt laser: 40 seconds to deliver 10 Joules of energy to a 4cm depth
4 Watt laser: 10 seconds to deliver 10 Joules of energy to a 4cm depth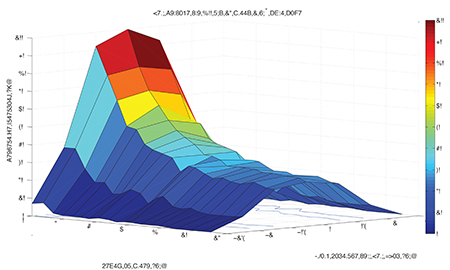 The higher-powered laser will be able to deliver therapeutic doses to deeper targets in a shorter amount of time.
Benefits
t
Non-invasive Drug and Side- Effects Free Pain Management
t
Treats both Acute and Chronic Conditions
t
Highly Affordable Doctor and Patient Therapy Option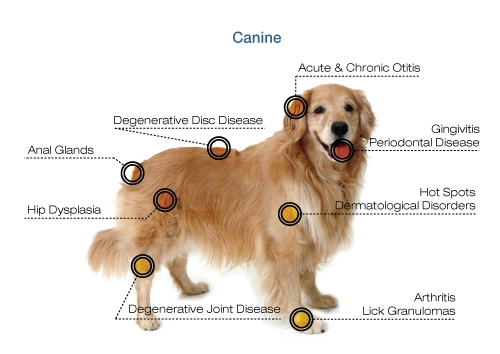 Bio-stimulatory Effects of High Dose Laser Therapy
t
Accelerated Tissue Repair and Cell Growth
t
Profound Anti-inflammatory and Analgesic Effects
t
Accelerated Wound Healing
t
Reduced Fibrous-Scar Tissue Formation
t
Improved Vascular Function
t
Increased Nerve Regeneration and Function
t
Trigger Point Resolution and Acupuncture Stimulation
t
Immune System Enhancement
Common Small Animal and Equine Clinical Application
t
Arthritis, Degenerative Joint Disease
t
Tendon Suspensory and Ligament Disorders
t
Back and Muscle Soreness
t
Disc and Neurologic pathologies
t
Stifle Hip and Sacro-iliac disorders
t
Epiphysitis, Carpitis, Sesamoiditis
t
Laminitis and Navicular Disease
t
Pre and Post-Surgical Hard and Soft Tissue Trauma
t
Wound Healing – Acute or Chronic,
t
Dental Conditions – Surgical and Non-Surgical
t
Otitis Externa
t
Non-specific Dermatological Conditions
Wuhan Dimed Laser Technology Co., Ltd. is located in the High- Tech Development Zone- Optical Vally, Wuhan, China. We are specialized in medical laser development, manufacturing, marketing and selling. Our business scope includes lasers for therapy, surgery, dentistry, aesthetics and veterinary thanks to their stable, reliable, and easy controlled features.