Description:
ZX single stage centrifugal pump is not reqiored to install a foot valve
in the inlet pipeline.in the pump body before operation.This is a kind of
self-priming centrifugal pump, featured by a compacted structure,
easy and stable operation, easy maintenance, high efficiency, long life,
strong self-priming capacity, etc.The foot valve is unnecessary for the pipeline.
Just make sure there is enough conduction liquid in the pump body before
the operation. Therefore, it simplifies the pipeline system and improves the working condition.
parts of pump : flange, pump body,motor,impeller,base plate and so on.
Features:

1. Good suction performance

2. simple and compact structure

3. small vibration
4. convenient for maintenance
usages:
1. Applicable for urban environment, construction, fire control, chemical industry,
pharmacy, dye, , power electricity, plating, paper making,
washing of industrial mines, cooling of equipment, etc.
2. It is applicable for clear water, seawater, and liquid chemical
media with a certain degree of acidity and alkalinity and generally
pasty serum (medium viscosity 100 centipoises and solid content below 30%).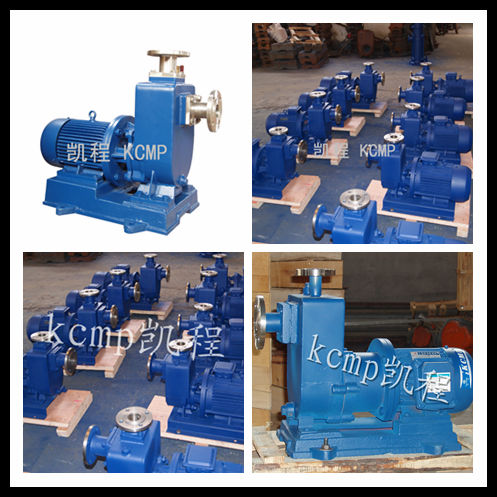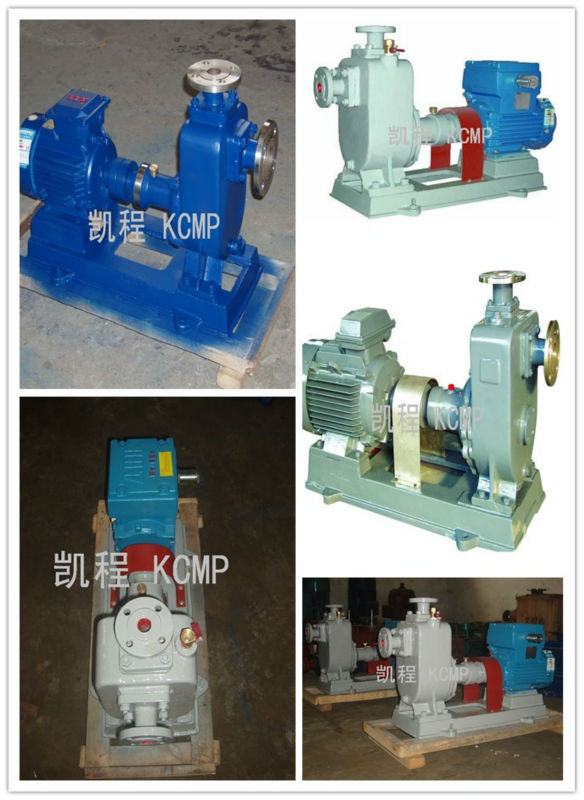 Located in the hometown of pump and valve - Oubei Town, Zhejiang Kaicheng Pump Valve Co., Ltd owns an area of more than 5,000 square meters. We are dedicated to research and development, design and consulting, production and marketing of chemical pumps, sewage pumps, submersible pumps, self-priming pumps, pipeline centrifugal pumps, oil pumps and valves like ball valves, gate valves, globe valves, butterfly valves, check valves and others. The company owns with a variety of machining equipments and several testing benches for pumps and valves. With more than 10 years of technology accumulation, we believed that we are able to provide customers with systemic solutions for the fluid equipments.

For more than 10 years' operation and practicing, we has gradually formed a set of advanced production management system. The products' design is getting more and more sophisticated and the technology has been improved continuously. For now, combined with a complete set of modern testing equipments, we has a national advanced CFD fluid dynamics analysis auxiliary systems and three-dimensional CAD, CAM-aided design.To ensure the products' quality, we use microcomputer test system to test products' performance and quality and also strictly enforce the "Product Quality Law" and meet ISO international quality system requirements.

The products are sold throughout the country and exported to Southeast Asia, the Middle East, Europe, the United States and other countries. For all the time, we are cooperated with the fields of petroleum, chemical, pharmaceutical, mining, environmental protection, heating, printing and dyeing, equipment cooling, food, paper, power plants, sewage disposal, oil processing industry, the iron and steel industry, shipbuilding industry, ceramic industry, leather industry, and urban sewage treatment plant drainage systems, municipal engineering, construction sites as well as other industries. Our products are popular among all the customers and can meet different industries' requirements. The efforts of dealing with feedbacks timely and continuously improving the technics as well as the perfect detecting system, provides Kaicheng Pump with an effective guarantee for producing continuous innovative and energy-efficient products.