Detailed:
Roll crusher is also known as double roll crusher, roll crusher, roller machine, roll crusher (double roll crusher) It is suitable for feed particle size less than 80mm finished 50 mesh size requirements-20mm crushing operations. pebbles, construction waste artificial sand; the mining crushing iron ore, quartz; the broken ceramic industry raw materials. Applicable in the cement, chemical, electric power, mining, metallurgy, building materials, refractory materials, coal and other industries brittle bulk materials crude, intermediate crushing, feeding large size, discharge size adjustable on the compressive strength ≤ 160MPa the material is crushed. Especially the coal industry, the use of the machine crushing raw coal that after hearing in addition to iron, purify, could be directly crushing, crushing materials, uniform particle size, over broken low, thus simplifying the coal preparation process, reduce the investment and production costs.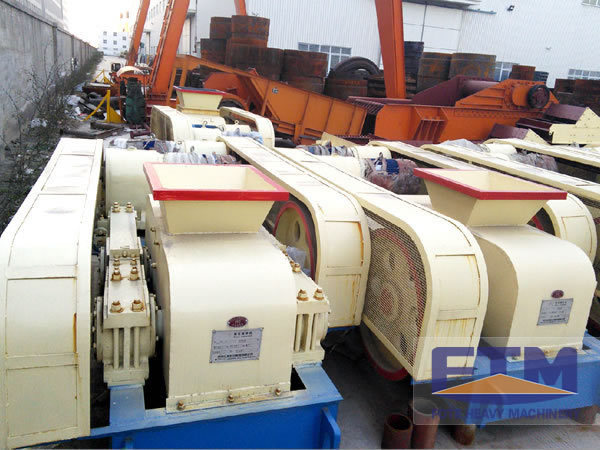 Bearing Choice of Double Teeth Roller Crusher/Double Roll Coal Crusher:
If choice of roller crusher's bearing is not good, it can speed up the equipment wear and tear to a large extent, so as to accelerate the bearing replacement cycle and increase the equipment failure rate and the cost of production. What aspects can we start to choose small roller crusher's bearing? Fote technical stuff summarizes it for you below.
1. the speed of the bearing
The bearing of Double Teeth Roller Crusher/Double Roll Coal Crusher has its own range of rotational speed, and bearing itself also has its own limit speed, which is connected with the size type and structure features.
2. bearing size of roller crusher
When choosing bearing type of roller crusher, first we need to determine the size of the bearing size, and choose antifriction bearing according to the size of the shaft bearing. The larger shaft roller bearing generally selects roller bearing, and the smaller one chooses ball bearing.
3. the load that bearing can bear
When choosing a roller crusher, we need to first clear its load size of bearing, if the load is bigger, we will choose roller bearings, and if bearing's load is small or medium, we need to choose carburizing steel manufacturing or bainite hardening bearing.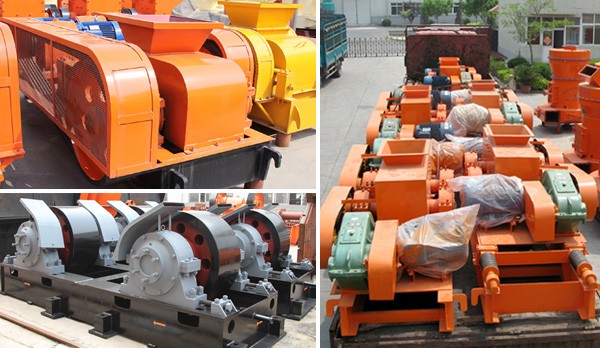 Henan Fote Heavy Machinery Co., Ltd. is a famous manufacturer of crushing and screening equipment and provides series stone crusher and crushing equipment for customers, which includes hydraulic cone crusher,jaw crusher, impact crusher, vertical shaft impact crusher,vibrating screen and mobile crushing plant. We offer not only products with good quality and competitive price, but also top service and solution. Welcome to contact or visit.
Contact Infomation
Email: info@sinoftm.com
Website: http://www.ftmmining.com/products/Roll-crusher.html
Address: High and New Industrial Zone, Kexue Revenue, High and New Technology Industrial Development Zone, Zhengzhou, China